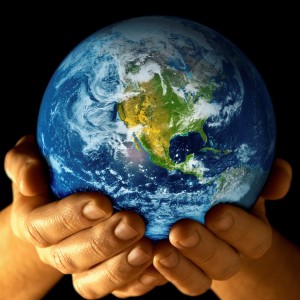 The Environmental Stewardship Commission of Holy Trinity Episcopal Church in Greensboro presents "Love Your Mother Earth, Save Your Wallet" now through October 30th.
All classes will be held in the Roe Library, 607 North Greene Street in Greensboro, NC from 10:15 am to 11:00 am featuring local business experts and resources from around the Triad.
Oct. 2–Andy Courts, energy efficiency expert and creator of  North Carolina Energy Partners.  This week, Andy is going to talk about hows and how-tos, and bring examples.  He will tell us how to find leaks, where and how to seal them, and what other things we can do to cut those energy bills and make our home more efficient.  It may be easier than you think and can add value to   your home as well.
Oct 9th–Eric Henry, President of TS Designs in Burlington will talk about the hidden costs of buying cheap.  As a producer of sustainable t-shirts, his company provides jobs for numerous local employees and purchases cotton from NC farmers, whenever possible.  What good is it to buy something that is made more cheaply overseas only to put ourselves and our neighbors out of business?  Can we re-localize our production and re-vitalize our community?  Come find out.
Oct 16th–Local Food and Composting–Kevin Dowling, of the Agricultural Extension Agency will answer your questions on what to compost and how to compost, saving on waste disposal AND producing rich soil for your garden at the same time!  He will also discuss the benefits of buying locally grown   food, from produce to beef.  It's better, it's better for you, and it provides local farmers with income.
Oct. 23–Sarah Denman will discuss how she and her husband Jeremy decided to really do something about lowering their carbon footprint.  Hear what  they did, how they live more simply and see if some of their changes might be ones you are ready for.
No RSVP required and all are welcome!