In the May 2011 issue of Fortune Magazine, Whole Foods Market was ranked 24 on the '100 Best Companies to Work For' list. (which they made again this year!)
It's not surprising to learn that for 15 years in a row Whole Foods has remained one of the top companies to work for. Considering that the Triad is now host to two locations (Winston Salem & Greensboro) I wanted to share a few reasons that Whole Foods Market, which is headquartered in Austin, Texas, is one of only 13 companies that have made the list every year since its inception in 1998.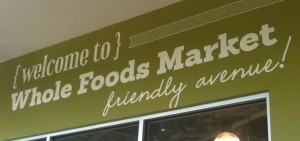 With (at the time of the article) 51,800 employees, Whole Foods Market has proven that it has an committed investment mentality for every community it opens a store in. It's no secret that they love to support locally grown products.
One thing that really stands out to me is the fact that they have one of the most equitable pay structures I have seen. Considering that the gap between CEO and worker pay has soared in recent decades it was refreshing to learn that Whole Foods Market is proud that they cap salaries of executives at 19 times the average full-time salary and hold no secrets from any employees when it comes to take home pay. For the record, Co-founder John Mackey's 2006 pay reduction to $1 a year hasn't changed.
In case you were wondering, currently a U.S. CEO's pay is 231 times higher than that of an average worker. That figure puts it into perspective that Whole Foods is true to their motto of Whole Foods, Whole People, Whole Planet. If the capped salaries aren't impressive enough, once every 3 years the entire workforce gets to vote on benefits packages.
Are you as blown away as I am so far? Wait, it gets better!
Employees, or 'Team Members" as they are referred to, are rewarded for their healthy lifestyle with discounts of up to 30% off if they meet certain requirements. All employees receive a 20% discount, a six week unpaid vacation for every 6000 hours worked and those same Team Members also have access to 100% paid health care premiums. Yup. You heard me.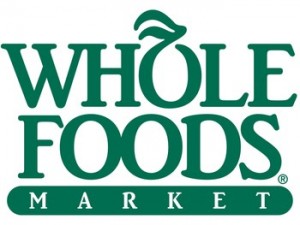 The fact that the company actually encourages it's employees to submit ideas and then take and implement them to further company wide success is a testament as to why they have consistently made Fortune's list.
For more information on Whole Foods Market be sure to take some time and get to know them online.
I know that I am more impressed than ever with what I have learned about Whole Foods as a culture and a company and am happy they are here in the Triad. I never knew any of this information regarding how they operate until reading that Fortune article and visiting them online.
I am more determined now that ever to support them in our community.
—
Does your family shop at Whole Foods? What is your most memorable experience?
Do you work at Whole Foods? What benefits did I miss that makes you a proud Team Member?