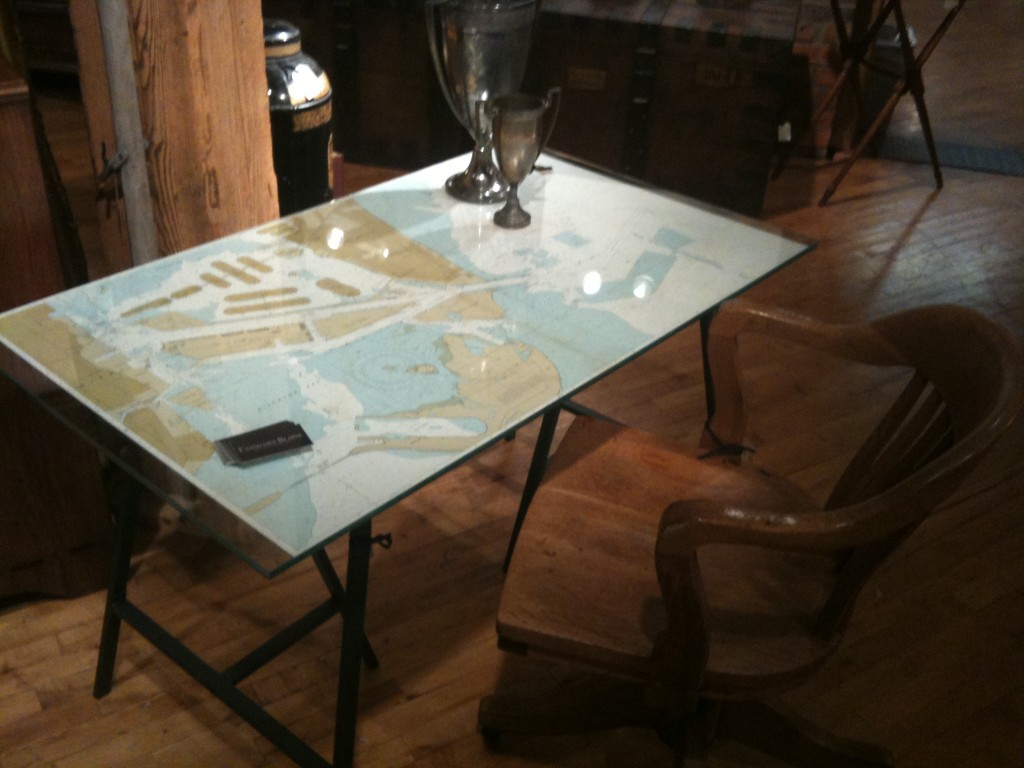 For years I have collected maps to hang on my walls, fill my shelves and tuck in my weekend travel bags. My adventurous spirit has lead me on many journeys and I freely admit that I am drawn like a moth to a flame to the travelers design style, especially when I see vintage maps that speak to me in soft nautical colors.
While exploring the Antique and Design Center at Spring High Point Market, I was brought to a full stop by the eclectic antique collection of Amanda and Victoria of Fanshawe Blaine.
See for yourself why I was smitten by their incredible eye for the global travelers style. From FURNITURE, TRUNKS BOXES & TRUGS and ARCHITECTURAL & GARDEN elements to CURIOUS DISCOVERIES – I am in heaven!