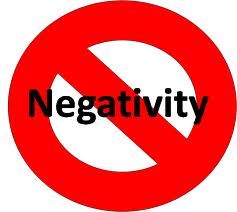 There will always be those whom we perceive as negative. They show up in line at the grocery store, beside us on the subway, in our cubicle at the office, conducting a client discussion, passing the turkey at Thanksgiving. . . . You get the idea.
There are plenty of negative people you encounter over whom you have no influence, nor do you spend a lot of energy trying to have any influence over them. However, there are likely a handful of individuals in your life (work, home, social) over whom you do have some influence, and if you could influence them toward a more positive attitude, it would go a long way to improving your life, as well. Let's focus on that second group of negatives, over whom you do have some influence.
Others' behavior can be influenced by you, if you understand a basic principle: When something is personal, it becomes important.
Dr. Nido Qubein refers to this principle as the "Law of Identification" because once someone identifies personally with something (anything), it truly does become important to them.
That seems simple enough in theory, right? Think about it – if something is personal to you, it's important to you. You move it up on your list of priorities. You schedule around it. You make time to accomplish it. The same is true for those whom you perceive to be negative. There are plenty of issues that are personal to them, as well, and plenty that aren't.
Here's the trick: Until you understand someone else's beliefs, you cannot influence their behavior. To figure out why something is personal to someone else, start by asking yourself the following questions:
How will this benefit them?
How will this impact them?
How will they be touched by this?
If you can answer these questions, your ability to connect with them will increase. The next step is to engage others to begin thinking differently about the choices they make and the way they interact with others. Influence what they believe and you'll influence how they behave. The key to spreading positivity is helping others to believe that being positive will impact or benefit them personally.