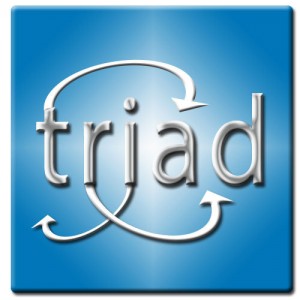 We asked on our  facebook page  what your favorite places were to shop for fresh fruits and veggies in the Triad. LeighAnne Hunt  of You Time Solutions was first to respond and shared that her favorite place for fresh fruits/veggies was United Health Group's food service program trough Aramark. "I get great fruit and veggie trays already prepped from United Healthcare's food service!" says Hunt. ". . . it is actually easier and cheaper than me buying veggies and fruit and cutting it up myself!"
Penney Duddy, FSD at United Health Care of Greensboro, shares "Yes we do buy from local people who have passed Aramark's strict sanitation standards. We have a program for approved vendors who if they want to sell to us they have to pass certain quality and health inspections. They also have to have a letter of liability warranty. In the spring we will be having a local Farmer's Market on site so we will be using a lot of local produce."
In addition to the many farm to table restaurants, and grocery store co-ops there are also the many Farmers Markets throughout the Triad as well as farms that you can support directly.
Here are only a few :
The Piedmont Triad Farmers Market is owned by the STATE OF NORTH CAROLINA and operated by the NORTH CAROLINA DEPARTMENT OF AGRICULTURE & CONSUMER SERVICES.
The Greensboro Downtown FARM MARKET – Greene Street's 'Green Grocery' & CSA pickup in Greensboro is a  Community Supported Agriculture (CSA) market.
The City of Greensboro recently awarded the ongoing management of the  Greensboro Farmers' Curb Market to the Greensboro Farmers Market Inc.
Krankies Farmers Market prides itself as an all-local, producers-only market that offers a variety of fresh produce and foods to downtown Winston-Salem. Healthy, sustainable, and humane practices help them choose their vendors.
Statesville Evening Farmers Market, a non-profit group of area farmers, bakers, and crafters,  offer the convenience of early evening shopping at Pecan Park in historic downtown Statesville. They also have a growing list of recipes to help you enjoy your fresh finds!
Reynolda Farm Market is a local market located in Winston Salem that is known for selling fresh produce, meats, dairy products, and breads. Some of the local farm favorites they carry are Goat Lady Dairy cheeses, Homeland Creamery dairy and ice cream, Chapel Hill Creamery cheeses, Old Mill of Guilford products, Miss Jenny's Pickles, and Krankies Coffee just to name a few!
—
Where are your favorite places to buy local produce? Share them with us by leaving a comment or join our discussion on Facebook!
What local farmers do you support and how do you help spread the word about their products?
Do you have recipes you would like to share with Linking Triad made with local farm products? Contact us and we would love to feature your recipe!