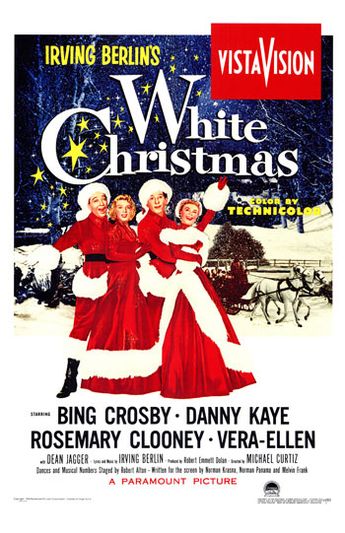 What have I been waiting for all these years?! I'm certain I must be the last person in Greensboro to take advantage of the Carolina Theatre's Classic Movie Series they produce every December! For the first time EVER, I attended the fabulous and wonderful movie, "White Christmas," starring Bing Crosby, Danny Kaye, and Rosemary Clooney. I love that movie, but it's been years since I last saw it, and I can't think of a more perfect setting in which to ever see it again.
The beautiful Carolina Theatre, which seats around 1000, had a huge crowd in the house for the show. Armed with their popcorn and beverages, Greensboro presented itself well Thursday night. I thought I was just going to the movies, accompanied by family and friends, and that we'd enjoy seeing the show on the (really) big screen, and drive home satisfied.
Here's what else we got:
We experienced the movie like never before as the entire live audience erupted in applause every time a big dance number was performed on the screen!
Cheers were common throughout the show, as movie-goers didn't hold back their visceral connections to this beautiful story.
As the final big scene unfolded and Bing Crosby sang out, "I'm dreaming of a white Christmas." Guess what happened? Voices all around me (and mine included) joined in, and downtown Greensboro's Carolina Theatre became an extension of the movie set, itself.
The thunderous concluding applause communicated the mutual feeling we each shared: community is about connecting with your neighbors, and what better way to connect than to share a classic movie?
In what other ways have you connected with your neighbors for the holidays this year?