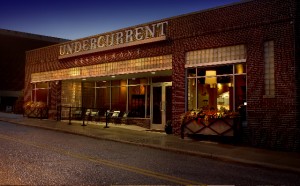 Join Undercurrent Restaurant on Friday, October 14th for a VERY special wine event!
Chef Michael Harkenreader has prepared an exquisite five course menu, expertly paired with Treanna Wines chosen by Advanced Sommelier Julia Schiavone Hunt, who will be the hostess for the evening.
The price of this wine dinner is $60 per person and will begin at 6:30pm.
The menu and wines they will be presenting this evening:
Green Apple-Goat Cheese Tarte Tatin, Almonds, Parsley-ThymePuree
Seared Sea Scallop, Sweet Onion Ravioli, Parsnip-Celery Root Cream, Citrus Gastrique
Maple Smoked Quail, Bacon-Pecan Stuffing, Sweet Potato Puree, Cherry-Peppercorn Glaze
Roasted Lamb Chop, Roasted Root Vegetables, Duck Liver Bordelaise, Swiss Chard
Coffee and Dessert
Hazelnut Profiterole with Cinnamon-Chocolate Mousse, Caramel Ice Cream
Call Undercurrent today at 336.370.1266 for reservations.
About the Hope Family, Founders of Treana Winery
"The Hope family planted wine-grapes in Paso Robles in 1978. They were among a handful of pioneering families who helped to shape and gain recognition for this distinctive winegrowing region.
The Hopes established Treana Winery in 1996. Today, third-generation farmer Austin Hope is at the helm as director of winemaking and viticulture for the flagship brand. He remains uncompromising in his pursuit of wines of exceptional quality that specifically reflect their growing regions."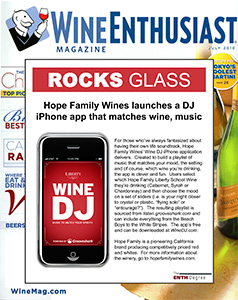 You may remember the WINE ENTHUSIAST MAGAZINE feature from July 2010 that touted "Hope Family Wines launches a DJ iPhone app that matches wine, music"
Download the full article here! (PDF)