Spring 2012 was my first opportunity to attend the High Point Furniture Market, and bear witness to what is said to be the largest furnishings industry trade show in the world. I've worked on production shoots centered on the furniture industry and am no stranger to it. I am not, however, an "industry insider" by any means. So, it was interesting to be able to get a sneak peak of what really goes on behind the scenes at this over a century-old semi-annual event.
My focus was on the market culture that exists during this time. For six days, the City of High Point nearly doubles in size, with an international population flooding the area. I make the South by Southwest comparison because it rings true. The now infamous festival in Austin, TX, basically creates the same kind of fervor that Market does in High Point.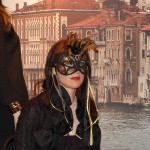 Like SXSW, High Point has an interactive component with the use of social media and technology. It also has entertainment with concerts, and a few celebrity sightings. Martha Stewart, anyone? If you consider that fact that Market kicked-off the same weekend that the River Run International Film Festival was closing in nearby Winston-Salem, then you also have the movie component. See the connection? So, it is a big deal. It's probably the area's biggest deal that locals not connected to the industry know anything about. Ironic, since most of the city nearly comes to a stand-still for a week during both the Spring and Fall markets.
You see a lot at Market. Some of it seems logical…buyers and sellers making deals to move product into stores. Some people have an idea exactly what they're seeking and zero right in to find it. While others explore, just looking for that spark of inspiration.
One company stood out, though, with a simple, old-fashioned technique: curiosity. Mine was peaked by a masked woman walking around the International Home Furnishings Center (IHFC). I had seen her a couple of times, and again when I turned a corner. Of course I had to ask her what was up with the mask, and she told me. She was a live model for Elaine Smith, a designer of pillows and accessories. I walked with her back to the showroom space, in a sort of "Take me to your leader" moment. There, I spoke to Mark Eitel, the company's VP. He told me that the masquerade theme was inspired by the annual carnival in Venice, Italy. He said that Elaine Smith was inspired by the city, and other European locales, to create her new line. They often use mannequins and live models known as, "The Elaine Smith Girls," to bring the concept to life. "For us, it's just about elevating the presentation," Eitel said. Eitel went on to tell me that the High Point Market is their favorite, because they feel valued when they come here. "They just really seem to roll out the red carpet."
There's much to appreciate about the atmosphere during High Point Market, and it explains why so many continue to show up year after year.