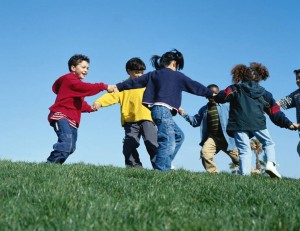 Families matter. A lot. And spending time together as families is what our children will remember.
I don't remember what I had for breakfast every day as a child, or even things my mother said to me. I do, however, remember my mom helping me select a pair of awesome red tennis shoes from the Sears catalog, visiting historic Civil War battlefields as a family, working together in our backyard garden, playing baseball because we had enough people for two teams without calling the neighbors as extras, feeding the ducks at the park, catching fireflies in the middle of the night, dancing around the living room to our favorite records, eating popcorn while we watched the Disney Sunday Night Movie every single week, and the list goes on and on and on. The foundation on which we build our adulthood are the memories of experiences we shared with our families as children.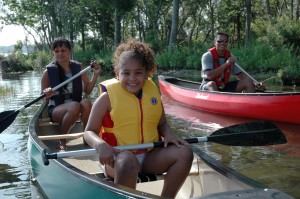 The Guilford Parent Academy is holding its FAMILY FUN DAY on May 19, 2012, at Camp Weaver.
This FREE event is a way for parents & children to spend some time together and highlights the importance of doing things as a family to build community. There will be wholesome food, entertainment, health screenings and activities like canoeing, swimming, kayaking and more…. again, all for FREE.
The Parent Academy offers free seminars, classes and events to parents/caregivers and children throughout the year in order to help both succeed in school and in daily life. This event is their way to say thank you to the parents/caregivers of Guilford County. Take a look at this promo video for the Parent Academy for more info.
Here are more details:
FAMILY FUN DAY at CAMP WEAVER
Saturday, May 19 from 10am to 4pm | 4924 Tapawingo Trail, Greensboro, NC 27406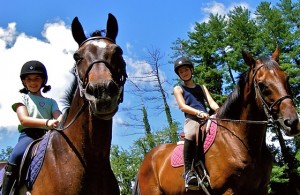 Free transportation provided at pick up / drop off locations:
Smith High 2407 S. Holden Rd.
Dudley High 1200 Lincoln St.
Gateway Education Center 3205 E. Wendover Ave.
High Point Central High 801 Ferndale Blvd.
Shuttle buses to Camp Weaver run every hour from 9:30am to 3:30pm.
Return shuttles provided every hour from 11am to 4pm. Children must be accompanied by an adult.
This event is targeted to K-8 grade students of the Guilford County Schools.
Put it on your calendars now. Tell your kids about it. Plan a memory and go have fun making it!