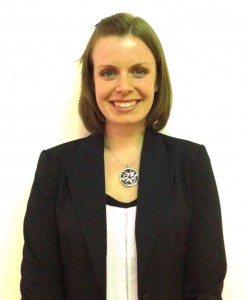 Another High Point Furniture Market has come and gone and your next chance to visit is not until October. If you are wondering where to get your interior design fix until then, look no further than the online interior design mood board creator, Olioboard. At the market I met the wonderful co-founder and CEO of Olioboard, Sheilah MacSporran.
About Sheilah
Sheilah and her partner, Cole Mackin, live in Vancouver, Canada. Together, they also run a successful web design business called Keele UX. After creating successful websites and mobile apps, they wanted the chance to create something for themselves.
About Olioboard
Olioboard was conceptualized in late 2008 and launched in June 2010. Users have created their own digital interior design mood boards. Users browse a product library of over 150,000 products, including West Elm, Crate and Barrel, CB2, Ralph Lauren, and more. Select any item, drag it onto your mood board and create a 3-D space. Users are also able to shop for all products used in their mood boards.
Where did the idea for Olioboard come from?
I love interior design just as much as I love web design. This lets me combine both of my loves. I wanted to create a site I would enjoy and have fun with. We created a project I really enjoy and others like it as well! I've already designed my ideal home ten times over.
Who is using Olioboard?
Design enthusiasts love Olioboard. It is a great tool for people who just bought home and want to design the interior. It is easy to do that on Olioboard and no need to commit until you are happy. There is also a large community of professionals who use it to conceptualize, work with budgets and present the end idea to the client.
How many are currently using Olioboard?
Currently, there are over 65,000 users. We gained a lot of new users when Olioboard appeared on the Today Show and the Nate Berkus Show. I had an interview on the Nate Berkus show in New York. It was my first time on TV, it was very exciting! Nate was so sweet and made it a nice easy process. After the show launched, the users started piling in.
Olioboard is open to anyone. Just create a username and password and begin to design your dream home. If you are an interior designer, there is also a Pro plan for a small monthly fee.
Connect with Shielah via Twitter @olioboard.