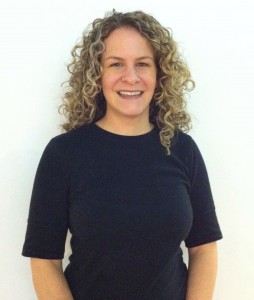 High Point Furniture Market takes place twice a year, in April and October. On Saturday, I had the pleasure of attending my first market and had the opportunity to interview bloggers and editors covering the market.
When I found out Jaime Derringer of the wildly popular Design Milk was attending market, I knew I wanted to get in touch with her. She took time out of her busy schedule to talk to me about her blog and her first experience at market.
About Jaime
Before Jaime began blogging, she worked as a project manager in marketing, advertising and publishing for medical and pharmaceutical companies. In 2006, when she and her husband moved into a townhouse in suburban New Jersey, she discovered blogs and her passion for design.
About Design Milk
Design Milk is a blog dedicated to modern design and boasts a global audience. It focuses on art, architecture, interior design, furniture and décor, fashion and technology.
How did you start Design Milk?
In 2006, I had a job with a lot of down time and was online a lot, looking for furniture for our new home. I discovered design blogs around the same time and used my own blog to catalogue items I was finding for my home. Then I started to find other cool things and began posting about them. More and more people started to read it and people liked the things I was posting about. I did it part time for three years as I worked full time, then I quit my job to follow my dreams. Design Milk is my passion, 110 percent. I wake up everyday happy I'm doing it.
What do you like about High Point Market?
Market is different than what I normally write about on the blog. I try to spot trends and new design innovations that are accessible to everyone when shopping for their home. The products at market are what we deal with everyday.
How do you use social media?
Social media is the single best thing I have ever done for my blog. Not only does it drive tons of traffic to the site, but it allows readers to easily access the content and pick and choose what they want to read so they do not have to be bombarded with their RSS feed. Twitter, Facebook and Pinterest are valuable tools. They can be a challenge to manage, but at the end of the day those are the best tools I've ever had for my blog, bring readers in and keep them interested.
Look for Jaime's market posts on Design Milk, complete with video in the next few weeks. You can connect with Jaime on Twitter @designmilk.