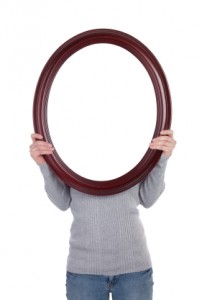 Take a look in the mirror. . .  Guess what? You're looking at your #1 customer. When was the last time you thought of yourself or treated yourself as one of your own clients?
I don't know about you, but I had this question pop into my head recently. . . funny how some of the greatest conversations and lessons happen at events. My most recent lesson came from a conversation I had after the presentation by Julia Rosien of Social North – "The Digitally Savvy Retailer – Using Emerging Technologies to Engage Shoppers (and sell more stuff!)".
I was speaking to Denise Osborne of Accessory Design Services and we were chatting about how, as a designer, it was difficult to be your own client. I believe that it's the same regardless of what industry you're in.
When the day is done, the last thing you want to think about is more work . . . you need rest so you can stay focused for your own clients. This mindset leaves little room for keeping your environment, online or off, where you need it to support you and offer what you need to succeed.
Here are 5 Tips For Putting You First
Set quarterly goals both personally and professionally. You can't accomplish much if you don't know where you are going. 
Schedule weekly "meetings" with yourself to focus on tasks that will help you reach your quarterly goals.
Reward yourself. You heard me. Whether it's a nice dinner out, a new suit or a weekend off. When you accomplish milestones – DO IT! Small rewards will keep you motivated and on task.
Spend time alone. For many that is a challenge due to the fast paced demands we all face on a daily basis. Regardless of your circumstances, find time to do something that you love, even if it's only 15 minutes at a time.
Read more. In today's tech heavy life it's important to develop a habit of making time to read. Books, Blogs, news and articles – be sure to keep up to date on the latest information related to your industry both locally and nationally.
What are some ways you have successfully made you your best client?