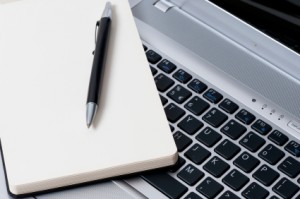 Headline/Article Title:
Keep your headline fairly short. Be sure your title reflects the essence of the article and utilizes key words.
Article:
Word count should be between 350 – 550 words. Anything longer may be edited and shortened but this will not always be the case depending on subject matter.
Remember readers want to grasp the information easily and quickly. Write for a mobile audience with short controlled bursts  on information.
Present your thoughts concisely and include any reference links.
Keep your style casual yet informative. Be yourself.
Use action verbs whenever possible.
Be consistent with verb tense.
Include photos and videos when appropriate, always giving photo/video credit of sources.
Editing:
Linking Triad reserves the right to edit articles for clarity and brevity, if necessary. However, we will do our best to preserve the article as originally submitted.
Bio:
Set up a Gravatar account. This helps identify you when you comment and post as a contributor. Include a brief bio, a photo of yourself (preferably your avatar used across the social web),  your social media and website URLs.
New Contributor Article Submission:
Please contact us to submit your article for review and approval. You will then be set up with a contributor account for Linking Triad to post your submission.
*If you would like to be a monthly contributing writer please let us know! We are looking to share views and news from across the Triad and the world.